Self Publishing Strategies to help you succeed!
I discovered Amazon Kindle Publishing (Amazon KDP) while randomly researching passive income streams on Youtube. A couple months later I took the plunge into self publishing and created books to sell on Amazon. I now make passive income each month that I hope to scale into a full-time income as I re-invest profits into more books. Hopefully my tips can help you on your journey towards financial independence!
Content is King! Keep in mind that these strategies must be coupled with a great book cover and quality content within the pages of your book!
Free Promotions through KDP Select
When you enroll your ebook into Amazon Kindle Publishing's "Free Promotions" offer through KDP Select, you can give away an ebook title for 5 full days every 90 days or so.
The trick that I do is make multiple books in a series. Then I schedule a free promotion per book one after another starting with the first book in the series.
It helps to promote sales because if readers love your first book then they will love the rest of the books in your series! It's a win-win situation!
"For ebooks, the best price I've found tends to be around $2.99"
Additional Source of Passive Income: Paperback
Another way to promote is to also make a Paperback version of your book on Amazon. In doing so, you can charge more for your book. I recommend the $12.99-$14.99 range.
If your book is popular and/or has many pages, then you can increase the price of your paperback book to $19.99 .
But it's always good to test your prices because pricing in itself is a strategy. For ebooks, the best price I've found tends to be around $2.99. With 70% royalties you can make roughly $2 per sale.
Additional Source of Passive Income: Audiobook
You can make audiobook versions of your ebook on ACX for additional income. ACX is a marketplace where self publishers go to find narrators for their audiobooks. These audiobooks will be sold on Audible. You have two choices for payment: Upfront where you pay them per audio hour or you can do a royalty share where you and the narrator split royalties of 40% equally into 20% each after Audible gets their 60% of profits.
If you pay a narrator upfront, you get to keep 40% of each sale that you make through Audible. Audiobooks have been increasing in popularity over the years.
So now that you're selling ebooks, paperbacks, and audiobooks you now have 3 passive sources of income in self publishing.
Publisher Rocket: Optimize Your Chance for Success with this Keyword and Competitor Research Tool!

I used Publisher Rocket to help me find the best 7 search terms to use for my ebooks so that I could make more organic sales. This tool lets you know how many searches there are for a particular keyword, how strong the competition associated with it is, and how much in earnings sellers can potentially make from it.
The software also gives you a heads up on competition in your niche with the # of sales they make daily/monthly for both ebooks and paperbacks.
Lastly, the software gives you a list of keywords to use in your AMS ad campaigns.
Amazon Advertisements for Books This is a referral link but the Videos are completely free at no cost to you. They teach you how to use paid advertising to sell additional books on Amazon!
Other ways to promote:
Social Media: Facebook Page, Instagram, and Twitter.
These three platforms can funnel traffic to your website for your ebook.
Use an Affiliate Link from Amazon Associates for your book. In that way you can also make a commission from sales outside of your book!
Amazon Associates:
The web's most popular and successful Affiliate Program
You'll have to make a short-link for your book and put it on your website. Always put a disclosure that it's an Affiliate Link.
Alright, so you have three Social media platforms funneling traffic to your website, 3 ways to make income (Ebook, Audiobook, and Paperback).
You have an affiliate link on your site for your ebooks to make additional money. Now what else can you do to promote?
E-mail List:
You can make an e-mail list!!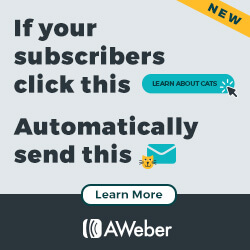 Making an e-mail lists gives you the opportunity to give your audience what they want. So let's say your ebook is about Dogs~
Well, with an e-mail list of loyal subscribers you can develop a relationship with them. Provide value to them by sending them information that they want. In this case, dog lovers may want to know tips on training dogs, keeping their dog healthy, etc. They can communicate with you their wants via social media.
So the next time you make a book in the pet niche (Dogs), guess what? You have an e-mail list with an audience that's ready to check out your next book on how to teach Fido how to bring you your newspaper and change the channel on your TV… Just kidding!
I hope my blog post has provided value! These are just basic strategies but I wanted to share them with everyone because I want all of us to succeed together. Good luck!